The British Polygraph Society (BPS)
UK Professional Polygraph Association
The British Polygraph Society (BPS) official website
The BPS, also known as the British Polygraph Society, is a professional and independent Professional Polygraph Association in the UK, dedicated to preserving the ethical integrity of Polygraph Testing and Science.
Our Society is of interest to highly trained, qualified and accredited polygraph examiners, those associated with the deception detection industry and private individuals.
All of our members are committed to providing a valid and accurate means to verify the truth and establish the highest standards of ethical, professional and moral conduct in the polygraph field. We are the only association that provides approved advanced training for our members, ensuring they are the best in the field.
Welcome to British Polygraph Society official website
Our website exists to provide the members of BPS and the general public with expert, up to date information related to polygraph science and its practice. Our service is available to anyone who has an interest in the industry whether for personal or professional purposes.
Dedicated to establishing and maintaining the optimum standards of ethical and professional behaviour we set the bar high for membership. With integrity comes respectability and the BPS enjoys an enviable reputation within the UK polygraph sphere for these and many other qualities.
BPS Members
All members of the BPS are required to adhere to our strict Code of Ethics and high Standards of Practice. The morality, confidentiality, ethical and professional conduct of our members is not negotiable. Professionals who join our Society receive assistance in following our Code of Conduct and are committed to the veracity of truth in all that they do.
The BPS actively encourages members to develop their skills through continuous research, training, study and cooperation with professionals in the field. These aspects of development, including internship, are checked by us each year to allow members to maintain their membership of our Society.
Committed to the professional detection of deception, the BPS protects the public interest in the UK via research, education, discipline and ongoing training. This includes our member examiners completing coursework spanning hundreds of hours at a recognised accredited training facility.
Mission and Objectives
To inspire and influence the advancement of deception detection techniques in the UK
To develop and strengthen collaboration among law enforcement agencies to apply and utilise accepted methods of polygraph examinations
To progress the development of optimum standards of practice within the polygraph industry, nurturing and inspiring scientific research, advancement of study and contemporary polygraph proficiency and performance.
To embrace qualified, accredited polygraph examiners from the UK and globally who wish to share their knowledge and experience to assist society in determining the truth.
To provide an exchange network for data relevant to deception detection experiences, research and white papers
To cooperate locally and globally with other polygraph bodies and associations to the benefit of our members
To ensure that only members with the highest credentials, whether collectively or individually, are involved in the BPS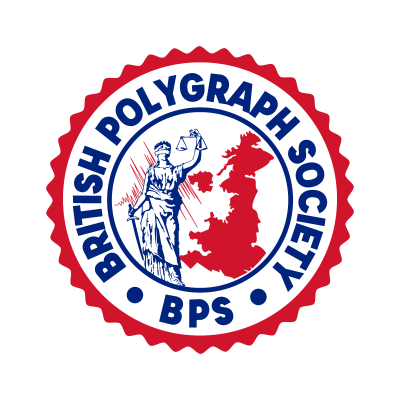 Private Polygraph Tests UK
Are you facing uncertainty and doubt in your personal or professional life? BPS Accredited Polygraph Examiners offer private lie detector tests throughout the UK to help resolve these issues.
Our highly trained polygraph examiners use state-of-the-art equipment and techniques to accurately and reliably determine the truth in a wide range of situations. We offer various types of lie detector tests, including infidelity, theft, and sexual contact tests.
We understand the importance of confidentiality, which is why all of our tests are conducted in a controlled and discreet environment. Our results are analyzed by a team of experienced examiners and are presented in a comprehensive report that can be used to make important decisions about the future.
We offer flexible scheduling and can conduct tests at our controlled offices or at a location of your choice. Our prices are competitive and we offer a free consultation to discuss your specific circumstances and determine the best course of action.
Don't let uncertainty and doubt consume you any longer, contact us today to schedule a private lie detector test. Our professional and discreet approach will give you the answers you need to move forward with confidence.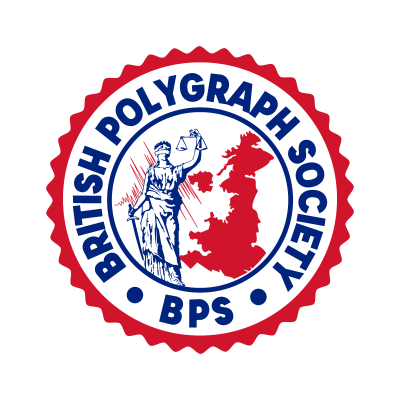 Please be advised that the BPS logo is a registered trademark and can only be used by BPS accredited members.
Unauthorized use of our logo by non-accredited members is strictly prohibited and a violation of our trademark.
We kindly ask individuals and organizations to respect our trademark and seek our permission before using our logo
Polygraph Terminology Reference
Introduction
Since the first edition of this reference was published 25 years ago much has taken place in the polygraph
field, progress which has continued in the decade since the last edition of the Terminology Reference.
The transition from analog to digital polygraph is now complete, the polygraph profession has accomplished the
shift from authority-based practices to those that are evidence-based, concepts and terms adopted by the
polygraph field are substantially more mainstream, new credibility assessment technologies have appeared
while others have disappeared, and much to the surprise of critics and detractors, predictions of the demise
of the polygraph have proven to be premature.
In this fourth edition of the Terminology Reference for the Science of Psychophysiological Detection of
Deception we strived to capture these changes. We have updated the references, added new terms, removed
others, and included images for some terms to help readers understand them better. We hope readers
appreciate these updates.
And finally, we sadly report the passing of our friend, colleague and contributor to previous editions of this
work, Shirley Sturm in 2020. Shirley was one of the greats in the polygraph field. She was the first woman
President of the American Polygraph Association, a teacher, a coveted mentor, and a fiercely independent
thinker. We and the rest of the polygraph field will miss Shirley, her sense of humor, her passion for
polygraph, her concern for her fellow practitioners, her commitment to the field.  There was always only one Shirley Sturm and we were fortunate to have known her. Because of her lasting contribution to our shared field of endeavor we dedicate this edition of the Terminology Reference to Shirley Sturm
Authors
TERMINOLOGY REFERENCE FOR THE SCIENCE OF
PSYCHOPHYSIOLOGICAL DETECTION OF DECEPTIO 4th Edition, 2022
Donald Krapohl
Mark Handler
Michael Lynch
The information published in the Terminology Reference for the Science of Psychophysiological Detection of
Deception does not necessarily reflect the position of the American Polygraph Association