The Original UK Polygraph Association
The British Polygraph Society (BPS) official website
The BPS (British Polygraph Society) is a professional, independent organisation committed to ensuring the ethical integrity of Polygraph Testing and Science. Our Society is of interest to highly trained, qualified and accredited polygraph examiners, those associated with the deception detection industry and private individuals.
All of our members are committed to providing a valid and accurate means to verify the truth and establish the highest standards of ethical, professional and moral conduct in the polygraph field. We are the only association that provides approved advanced training for our members, ensuring they are the best in the field.
Welcome to British Polygraph Society official website
Our website exists to provide the members of BPS and the general public with expert, up to date information related to polygraph science and its practice. Our service is available to anyone who has an interest in the industry whether for personal or professional purposes.
Dedicated to establishing and maintaining the optimum standards of ethical and professional behaviour we set the bar high for membership. With integrity comes respectability and the BPS enjoys an enviable reputation within the UK polygraph sphere for these and many other qualities.
BPS Members
All members of the BPS are required to adhere to our strict Code of Ethics and high Standards of Practice. The morality, confidentiality, ethical and professional conduct of our members is not negotiable. Professionals who join our Society receive assistance in following our Code of Conduct and are committed to the veracity of truth in all that they do.
The BPS actively encourages members to develop their skills through continuous research, training, study and cooperation with professionals in the field. These aspects of development, including internship, are checked by us each year to allow members to maintain their membership of our Society.
Committed to the professional detection of deception, the BPS protects the public interest in the UK via research, education, discipline and ongoing training. This includes our member examiners completing coursework spanning hundreds of hours at a recognised accredited training facility.
Mission and Objectives
To inspire and influence the advancement of deception detection techniques in the UK
To develop and strengthen collaboration among law enforcement agencies to apply and utilise accepted methods of polygraph examinations
To progress the development of optimum standards of practice within the polygraph industry, nurturing and inspiring scientific research, advancement of study and contemporary polygraph proficiency and performance.
To embrace qualified, accredited polygraph examiners from the UK and globally who wish to share their knowledge and experience to assist society in determining the truth.
To provide an exchange network for data relevant to deception detection experiences, research and white papers
To cooperate locally and globally with other polygraph bodies and associations to the benefit of our members
To ensure that only members with the highest credentials, whether collectively or individually, are involved in the BPS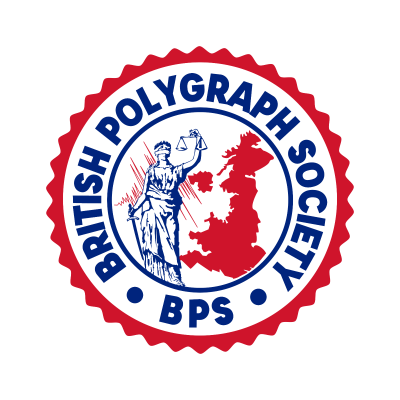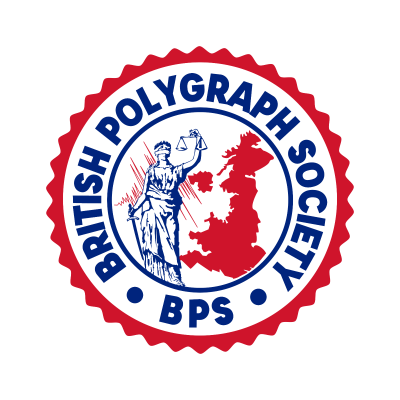 The British Polygraph Society
Always look for the BPS logo, when you are looking for a high quality Polygraph Examiner
Our members will always display the BPS logo, an endorsement of their credentials in the field of highly qualified, confidential and professional Polygraph Examiners